5 questions: Visiting the dome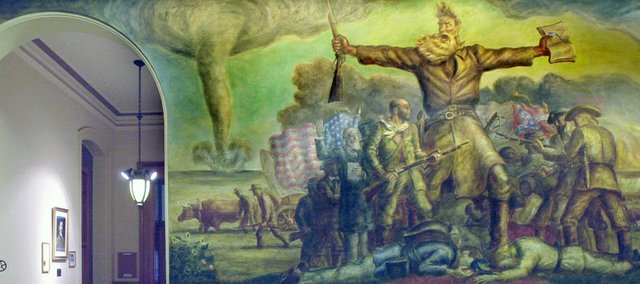 After more than a decade and about $330 million, renovations to the Kansas Capitol in Topeka are complete and the building's tour guides are expecting an increase in visitors in the coming year. Tour guide Christopher McMillin tells us what visitors can expect.
Q: When can visitors tour the Capitol?
A: We encourage large groups to call 785-296-3966 to arrange a tour. But it's the people's house. Individuals or small groups can drop by anytime. There are guided historical tours at 9, 10 and 11 a.m. and 1, 2 and 3 p.m. Monday through Friday.
Q: In the past, visitors were able to climb a spiral staircase to the top of the dome. That's been closed because of safety factors and renovations. Will the dome be open to visitors again?
A: Yes. Starting Jan. 2, visitors will be able to climb to the top of the dome and get a view of the city.
Q: Are the House and Senate chambers assessable from January through the end of the legislative session in May?
A: It is a little hard to give tours of the chambers when the Legislature in is session, but the public galleries are always open to visitors.
Q: What are the popular attractions?
A: People like to see the building and some are brave enough to climb the dome, but the most popular attraction is the John Steuart Curry "Tragic Prelude" mural on the second floor rotunda of John Brown that we all remember from our Kansas history classes.
Q: Is there a website where people can learn more about the Capitol before visiting?
A: Yes. Visit kshs.org/p/kansas-state-capitol-historic-tours/11711