School district scrubs rarely used classified staff step salary schedule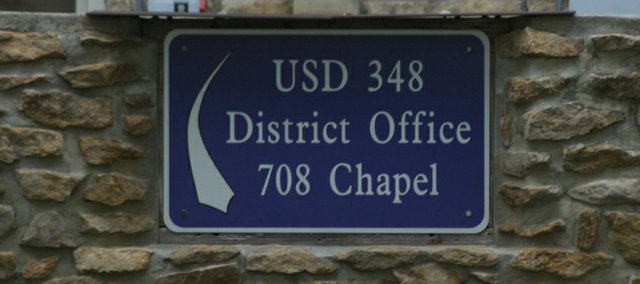 The Baldwin school board agreed Monday to replace the district's step salary schedule for classified employees.
The step schedule defines salary increases for bus drivers, secretaries, janitors and other non-teaching or non-administrative employees as they move up the scale with years of employment. However, the step raises aren't automatic. For them to kick in, the board must approve them annually.
The problem, board members agree, was that the district in recent years hasn't been able to afford the salary increases defined in the plan. In place of the step schedule, the board has approved annual stipends or percentage wage increases for all employees. Such was the case last month when the board voted to give classified employees a 2-percent raise for the 2013-2014 school year.
"One time in the last eight years, we've gone the whole step," board member Chad Christie said. "I just don't think it has any merit. I don't see in the next 10 years we'll be getting a bunch of money that could enable us to do this."
Superintendent Paul Dorathy and board members agreed that keeping the step-raise formula on the books created a false impression among classified staff that raises were coming.
At the board's direction, Dorathy will develop a classified salary structure with base salaries, no steps and no salary cap.
In other business, the board agreed to assume funding of the Baldwin High School girls soccer program in the spring of 2015. District Activities Director Gary Stevanus said the move will cost the district about $7,000 a year in coaches' salaries and transportation to away games.
The board approved the high school girls spring soccer program on the condition that parents fund it for its first three years of 2012, 2013 and 2014.
In other business, the board:
• Scheduled a special meeting for Jan. 13 at the Chapel Street board office. Board President Nick Harris said the board would meet in executive session at the meeting to discuss personnel matters.
• Learned that the East Kansas Cooperative in Education would move from the Chapel Street offices the district owns to new offices downtown at 601 High St. in early January. That move will allow the district to relocate administrative offices from the old middle school to the offices the cooperative now occupies. The district will save on utilities with the move.
• Agreed the board would now have its monthly meetings at the community room at the Baldwin Elementary School Primary Center.