Secord-quarter surge lifts Jeff County North past Baldwin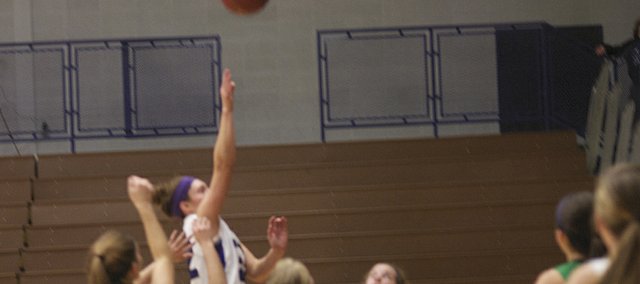 Jefferson County North girls scored 12-straight points around the halftime break to pull away from Baldwin on their way to a 57-43 victory.
Leading 22-21 midway in the second quarter, the Chargers, who return all five starter from last year's 2A runner-up, scored the last seven points of the second quarter and the first five after the break to take a 13-point lead the Bulldogs were never able to cut to single digits.
The Chargers surge came after the visitors switched to a zone after opening the game in a man-to-man defense. Baldwin coach Bob Martin said the Bulldogs hadn't practice it zone offense much and didn't do a good job of attacking the defense.
Overall, he said the team made a number of first-game mistakes and experienced some opening jitters among its young players while going up against a good, experienced team.
"We'll get better from that," he said. "If we learn, we'll be OK."
Baldwin got within 10 in the fourth quarter, but turnovers and the Charger senior Jacee Kramer kept the Bulldogs from closing closer. The senior 2A all-state selection scored 31 points for the visitors, knocking down 5-of-6 three-pointers.
The team will have to address its opening game issues on in competition Baldwin will be back on the floor at 6 p.m. Monday in the Baldwin Junior High School Gym against Chanute in the Bulldog/Wildcat Classic.
"I think we'll do well," Martin said. "Three games next week will give us a chance to grown."
Jefferson County North 57, Baldwin 43
BHS 15 6 9 13 – 43
JFC 16 13 17 10 – 57
Baldwin scoring: Karina Steinke 2, Maddie Ogle 6, Katie Jones 15, Corey Valentine 6, Alexia Stein 9, Hailey Cope 5
JCN scoring: Randi Noll 4, Heather Polson 4, Mallory Kramer 8, Jacee Kramer 31, Jamie Navinskey 8