Baker to announce next president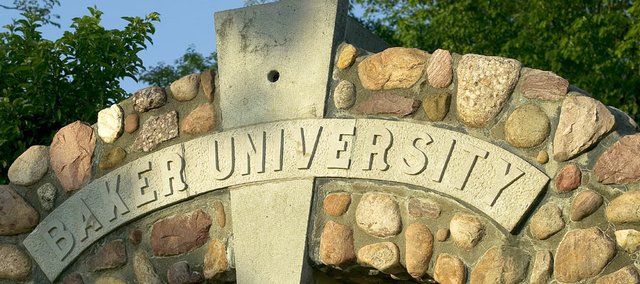 Baker University announced today the school's next president would be introduced at 10:30 a.m. Thursday at Collins House.
The university's search committee brought three finalists for the position to the school in November to meet students, faculty, staff and community members. The three candidates were:
• Lynne Murray, vice president of development and alumni and international relations at Gallaudet University in Washington, D.C.
• Charles Taylor, vice president of academic affairs at Drury University in Springfield, Mo., and dean of the school's college of communications.
• Carolyn Stefanco, vice president for academic affairs and dean and professor of history and women's studies at Agnes Scott College, a women's liberal arts college in Decatur, Ga.,
The individual introduced Thursday will succeed Pat Long, who announced in February she would step down from the position on June 30, 2014. Long has been president of Baker since 2006.