Baker Community Choir continues with interim director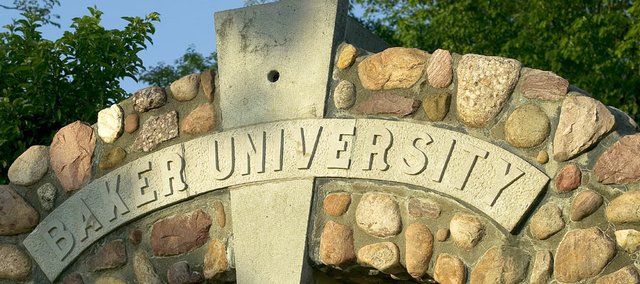 The Baker University Community Choir is encouraging community and university members to warm up their voices and practice their scales for the choir's start of rehearsals on Aug. 22.
The choir, which was formed in 2010, is open to singers of all ages and skill levels. There is no audition, but there is a $20 participation fee for nonstudents who wish to participate. The group practices from 6 to 8 p.m. Thursdays in McKibbin Recital Hall, and performs concerts twice in the fall semester — on Oct. 29 and at Vespers on Dec. 8.
The community choir will be directed by former Lawrence High School teacher Cathy Crispino, who will serve as the interim director of choral activities at Baker University for the 2013-2014 school year, succeeding Matthew Potterton.
Crispino taught public school for 32 years, spending the last 15 years as choral director at LHS, where she directed five choirs and helped organize the school's annual "Showtime" production. She also has been a professional choral singer for the Kansas City Choral and sang in the Robert Shaw Festival Singers at Carnegie Hall for a number of years.
While Crispino retired from LHS just a year ago, she decided to continue her career in education when Baker asked her to succeed Potterton.
"I'm excited to work with older students and community members," Crispino said. "Something kind of magical happens to young singers when they become singers in high school, but then they leave me, so it will be fun to follow them."
In addition to directing three choirs at Baker, she'll continue to help with the annual Vespers concert as well.
"I've been working all summer selecting music, programming, working in the choral library and trying to get acclimated," Crispino said.
Crispino said she is especially looking forward to directing the community choir because it combines singers from different generations.
"There's a lot of passion for it and that's why it's so successful," Crispino said. "It gives a lot of people the opportunity to still make music without the time commitment."