Baker University makes best in Midwest list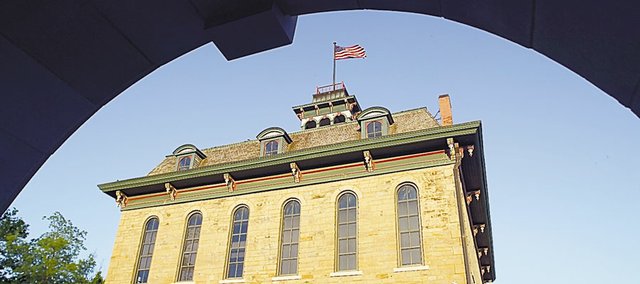 The Princeton Review, an education services company known for it test prep programs and college and graduate school guides, has selected Baker University for its Best in the Midwest section of its "2014 Best Colleges: Region by Region."
The 155 colleges chosen for the Best in the Midwest list span 12 states: Iowa, Illinois, Indiana, Kansas, Michigan, Minnesota, Missouri, Nebraska, North Dakota, Ohio, South Dakota and Wisconsin. The 643 colleges named as regional bests in the West, Midwest, Southeast and Northeast constitute about 25 percent of the nation's 2,500 four-year colleges.
Robert Franek, Princeton Review's senior vice president and publisher, said the colleges were recommended as the best colleges for its users to earn undergraduate degrees. The schools were chosen mainly for their excellent academic programs. The list was based on institutional data collected directly from the schools, visits to schools over the years, and the opinions of Princeton Review's staff, plus college counselors and advisors whose recommendations were sought.
"We also take into account what students at the schools reported to us." Franek said.
The Princeton Review asks students attending the schools to rate their own schools on several issues — from the accessibility of their professors to quality of their science lab facilities — and answer questions about themselves, their fellow students and their campus life. Comments from surveyed students are quoted in the school profiles on The Princeton Review site. The profiles also have a "Survey Says" list that reveals topics about which students surveyed at the school were in highest agreement.
The schools in The Princeton Review's "2014 Best Colleges: Region by Region" website section are also rated in six categories by The Princeton Review. The ratings, which appear on the school profiles, are scores on a scale of 60 to 99. Baker received an academic ranking of 83. The Princeton Review tallied these scores based on institutional data it obtained from the colleges in 2012-13 and/or student survey data. This rating is calculated from student survey results and statistical information reported by administrators.
"We are pleased to have this designation by Princeton Review, which verifies the outstanding experience our students receive during their time at Baker," Baker President Dr. Pat Long said.