Firefighters fighting blaze in downtown Baldwin City home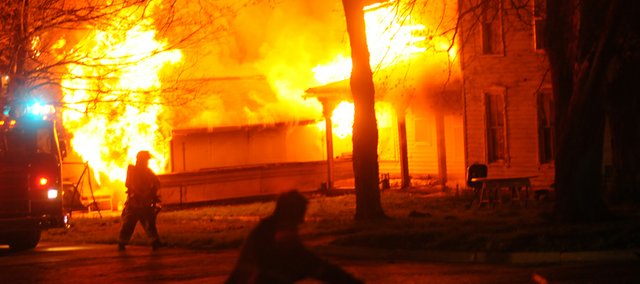 The Baldwin City Fire Department an firefighters from nearby departments responded to a fire early Saturday morning at a two-story wood frame home on the southwest corner of Ninth and High streets.
Flames had engulfed the roof, the backside of the home and an attached garage when firefighters arrived.
3:20 a.m.
Flames extinguished. Firefighters continued to douse home to prevent it from re-igniting.
Look here for updates.