Council seeks grant for trail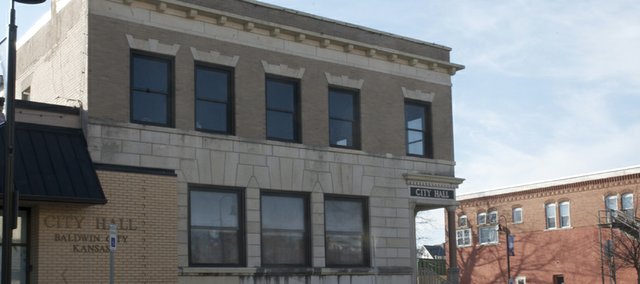 The Baldwin City Council voted Monday to seek a $55,000 grant to help construct a trail between two city parks.
City Clerk Collin Biesler said the grant was offered through the Sunflower Foundation, a non-profit organization committed to improving the health of Kansans. Since 2005, the foundation has helped fund 50 community-based trails in the state, he said, including a trail in Eudora where he worked before taking his job with Baldwin City in January.
The city will apply for a $55,000 grant, the maximum amount available. Biesler said the grant would require a dollar-for-dollar match from the city. Money for the city's share would come from the city's quality of life sales tax and its special parks and recreation fund, he said.
The grant application deadline is May 1, Biesler said. That quick turnaround factored into the decision of where the trail should be located.
Councilman Shane Starkey, who is chairman of the council's community development committee, said that committee members agreed with a staff recommendation that the trail connect West Park with the small park at the Santa Fe Depot. Instead of using High Street to connect to the parks, the proposed seven-block trail would run one block south of the West Park parking lot at 11th Street and then turn west on a route that would lead to the depot grounds following an Indiana Street alignment.
The cost of the trail would depend on whether its surface was concrete, asphalt or other material, Biesler said. It would require a couple of bridges to span the small creek near West Park.
The route was selected because the city already owned most of its right of way, which was an important factor with the application deadline looming, Starkley said.
It was also noted the trail's alignment was on the city's Parks and Recreation Master Plan and would connect two existing city parks. Additionally, it is thought the city's application for Kansas Department of Transportation grant funds for upgrades to the depot and its grounds would strengthen the city's application for the Sunflower Foundation grant, Starkey said.