Two bankers win
USD

348 board seats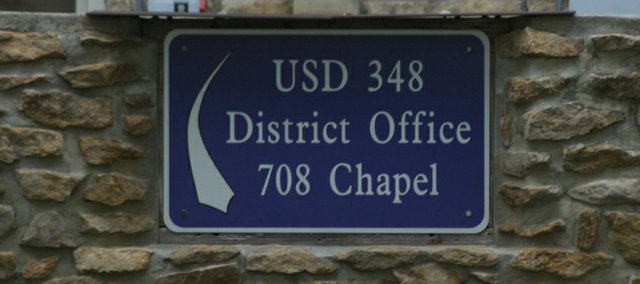 Baldwin USD 348 voters Tuesday elected two bankers to the Baldwin school board.
Greg Kruger, president of Kansas State Bank, won the only contested race on the ballot for the Baldwin USD 348 Board of Education with 414 votes, while Toby Ebel received 275 votes.
Joining him on the board will be Ivan Huntoon, who was an easy write-in candidate winner in the District 3, Position 6 contest that attracted no candidates before the January filing deadline.
Deputy County Clerk Benjamin Lampe said the clerk's office was able to pull the school district ballots Tuesday night and count the write-in totals. Huntoon, vice president of Baldwin State Bank, received 279 write-in votes, compared with 18 for Kathy Davis and 14 for Slade Dillion.
"I suppose I'll take it," Huntoon said. "I wouldn't have put my name out there if I didn't want that position. There are challenges, but I excited to get to work and learn from those on the board."
Joining the two men on the board will be Nicole Tiller, who racked up 574 votes in running unopposed for the board's District 2, Position 1 seat. Also re-elected to serve the remaining two years of the term of the board's at-large seat was Sheryl Gill. She was appointed to the seat last June.