Baldwin
USD

348 enrollment slips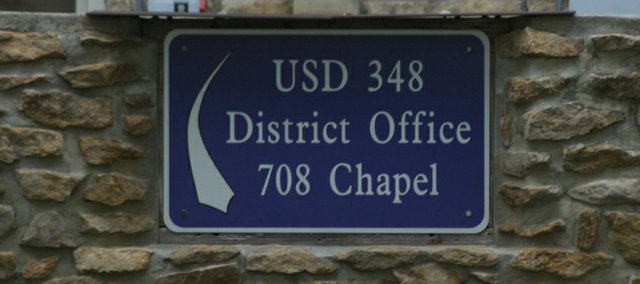 Enrollment at Baldwin USD 348 is down from last year as the number of incoming first-graders fell short of last year's high school graduating class.
Although subject to a state audit, the enrollment number the district reported to the state Thursday is used to determine per-pupil state aid. The district reported a full-time equivalent enrollment of 1,334, a drop from last year's FTE enrollment of 1,345.7.
Kindergartners are credited as half a student in the FTE measure, and other part-time students are counted on the percentage of the school day they attend classes.
This school year's base state aid is $3,838 per pupil. That's an increase from the previous year's rate of $3,780 per student, but down from the 2008-09 school year rate of $4,400.
There were 1,421 students enrolled in the district on Thursday, compared with 1,426 a year ago.
Superintendent Paul Dorathy attributed most of the FTE decline to the size of this year's first-grade class compared to the 2011-2012 senior class. There are 86 first-graders this year being counted for the first time as full FTE students. There were 106 students in last year's graduating class.
The 1,334 FTE is slightly less than the estimate used in the 2012-2013 budget. Dorathy said the district would not be hit with the full brunt of that shortfall because it can use last year's enrollment figure for funding purposes.
The district will probably face the same situation next year, although to a lesser degree, because there are 107 seniors and 92 kindergartners enrolled this year, Dorathy said. The district can again lessen the effect on the budget by using a three-year FTE average to determine state aid, Dorathy said.
"We have three options," he said. "We can take last year's enrollment numbers, a three-year average or current enrollment if it increases, whatever is most advantageous for us."