Baldwin students earn 20 standard of excellence citations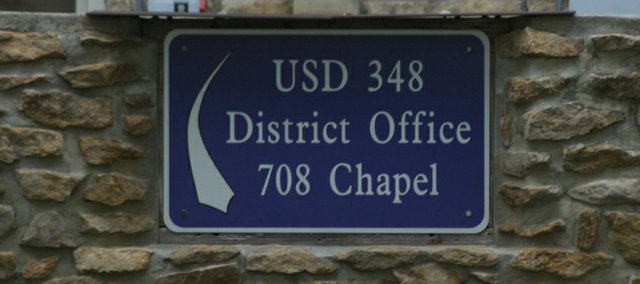 Baldwin schools racked up standard-of-excellence citations and achieved adequate yearly progress on assessment tests given last spring to district students.
Results the Kansas Department of Education released last week revealed the district collected 20 standard-of-excellence citations for grade- and building-level performance on the assessment tests. All four district schools — The Baldwin Elementary School Primary Center, Baldwin Elementary School Intermediate Center, Baldwin Junior High School and Baldwin High School — earned building-wide standard-of-excellence designations in reading and math.
Third- through eighth-graders and juniors in high school took the math and reading assessment tests. Fourth-, seventh- and 11th-graders took the science assessments and sixth-, eighth- and 12th-graders took the history/government assessment.
Baldwin USD 348 Superintendent Paul Dorathy said he was pleased with the results, especially in reading and math. The superintendent said the state's failure to provide more information on the results of the science and government/history assessments made it more difficult for the district to improve those scores.
"Our challenge is we get overall scores but we don't get details of what they did and didn't do like we do with the other tests," he said.
The number of standard-of-excellence citations the district earned this fall was fewer than the 30 designations district students earned on tests taken in the spring of 2011 because there were fewer classrooms and schools in the district in 2011-2012 with the closing of Marion Springs and Vinland elementary schools. Marion Springs had nine citations and Vinland four a year ago.
But elementary level students continued to excel. The Primary Center earned building-wide citations for reading and mathematics (only third-graders were tested). Fourth- and fifth-graders at the Intermediate Center earned grade-level citations in reading and math, and the school earned a building-level designation in both subjects. The Intermediate Center also earned a building-level standard of excellence in science.
The district made adequate yearly progress as a whole and in such subgroups as students with disabilities, those on free and reduced-price lunch and minorities. That was in contrast to a year ago when the test scores of students with disabilities in Baldwin Junior High School failed to make adequate yearly progress.
"We didn't have those issues this year," Dorathy said. "It went pretty well. Nothing jumps out telling me we have issues this year."
Overall, Kansas student performance on the assessments declined in all subjects for the first time in 11 years and since the tests were first given with the passage of the federal No Child Left Behind legislation in 2001.
Statewide, the percentage of students testing at the top-three performance levels of meeting standards, exceeding standards or exemplary fell in math (from 84.7 to 83.7), reading (from 87.6 to 85.7) and science (from 83.8 to 80.7).