Five Questions: Fall for Kansas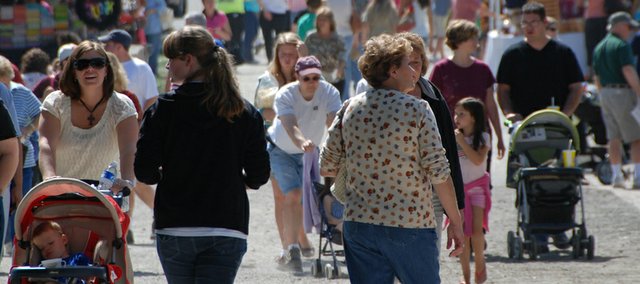 Events like the Shawnee Town Arts & Crafts Fair and Baldwin City's Maple Leaf Festival make this region a mecca for autumn attractions. But what about the rest of the state? The Kansas Department of Wildlife, Parks & Tourism says fall is a favorite season throughout Kansas.
Q: Why is that?
A: The temperatures cool, the prairies take on new colors and smells, and events offer a little bit of something for everyone. It's a season of harvest, hot cider and hometown festivals.
Q: What's coming up?
A: The 56th annual Pioneer Harvest Fiesta. Festivities kick off Thursday evening, Sept. 27, when floats, tractors, antique cars, marching bands and horseback riders delight parade-goers on Fort Scott's historic Main Street. The fun continues all weekend at the Bourbon County fairgrounds.
Q: What about closer to home?
A: Visit as many as 10 participating farms during the Miami County Fall Farm Tour, Oct. 20-21. Often cited as the "Napa Valley of Kansas," Paola and Miami County are located just 30 minutes south of Kansas City. With four operating wineries and thousands of acres of vineyards, the Paola area showcases the best in traditional and contemporary agriculture.
Q: What's a good place to begin that tour?
A: The Louisburg Cider Mill, rated as one of the top 10 cider mills in America by MSNBC. Then explore the back roads of Miami County, from the 4D Acres Emu Farm to Beverlin's Little Piece of Paradise.
Q: What else is going on?
A: For more information on fall attractions like historic farm events along the Wetlands & Wildlife National Scenic Byway near Great Bend and the Oct. 27 Victorian Masquerade Ball in Cottonwood Falls, visit TravelKS.com.