Baker's fall convocation Tuesday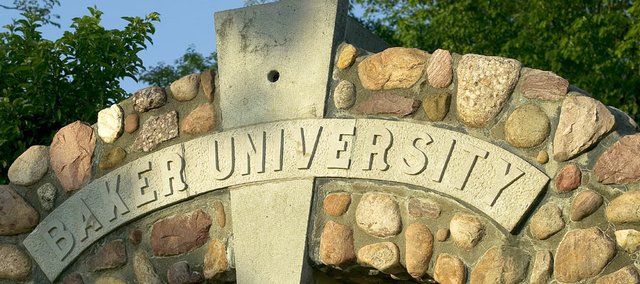 Baker University will host its annual fall convocation at 11 a.m., Tuesday, Sept. 18, at Rice Auditorium on the Baldwin City campus. The public is welcome.
New faculty members from all four of Baker's schools — the College of Arts and Sciences, School of Professional and Graduate Studies, School of Nursing and School Education — will be recognized.
Baker President Pat Long and Brian Posler, executive vice president for academic affairs and dean of the College of Arts and Sciences, will speak at the traditional event. Long will deliver the state of the University address, titled "Baker 2020 and New Beginnings."
Posler is in his first year serving Baker. He previously was the associate provost for academic affairs at the University of Southern University.
"We look forward to celebrating the accomplishments of our Baker faculty and welcoming the new professors to our academic team while sharing our long-term vision for the University," Posler said.