Baldwin Class of 2012 improves school's
ACT

scores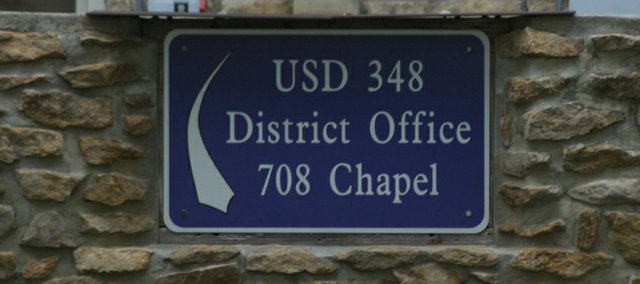 The Baldwin High School Class of 2012 recorded noticeable increases in ACT scores from those posted the year before.
The performance of BHS students was in contrast to statewide results. Kansas seniors overall recorded stagnant scores on the exams that test seniors' college readiness in math, reading, English and science. Scores in those four subjects and composite scores of all categories were released earlier this month.
Last year's Baldwin High School seniors earned a composite score of 23.1, an improvement of the 22.8 composite score of 2011 seniors. The highest possible score is 35.
The ACT results don't have the importance to the district as those on state assessments, which could force districts to make changes if they continually fail to achieve annual yearly progress. Nonetheless, Baldwin Superintendent Paul Dorathy said the ACT provided an important benchmark for the district.
"Basically, it tells us how ready our students are for college," he said. "It does help us in a way by telling us how good a job our teachers and students are doing in preparing for college."
In contrast to the district's composite score improvement, the statewide composite score of 2012 seniors fell to 21.9. That was a slight decline from the score of 22 for the previous two years. The nationwide average was 21.1.
Baldwin students did best in math. They collectively earned a 23.8 on the ACT, a 0.6-point improvement from the year before. The 21.8 statewide 2012 math score was the same as that for 2011 seniors.
Last year's BHS seniors also improved in reading (from 23.1 to 23.5) and science (from 22.8 to 23.1). The statewide average for reading was stagnant at 22.3 and fell in science from 21.9 to 21.7.
English was the only ACT category 2012 seniors did not improve from 2011. Both years, BHS seniors collectively had a 21.6 score. That compared to a statewide score of 21.4 in 2012 and 21.3 in 2011.
Dorathy said the Class of 2012 achieved the improved scores despite having a high number of students taking the ACT. Seventy-seven of the 108 students in the class took the exam.
"It's good that we went up that much with a larger group of kids," he said. "That's the second-highest number we've had take the ACT in the last five years."