Board agrees its time to get agressive about selling Chapel Street buildings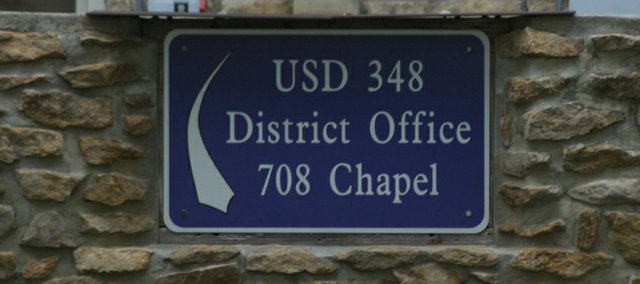 The Baldwin school board agreed Monday it was time to get serious about selling its excess property on Chapel Street.
At the conclusion of Monday's work session on district facilities, the board instructed Superintendent Paul Dorathy to contact real estate firms about helping the district sell the old school building at 708 Chapel Street and South Gym immediately to the west.
Dorathy agreed Monday he would present the board options, which would include commission rates firms would charge, at its Nov. 19 meeting.
The board had discussed hiring a real estate firm a year ago to market the two buildings, but decided to first test interest by listing the two buildings on the district's website. On Monday, the board agreed it was time to get more aggressive.
In coming to that conclusion, the board also signaled it did not want to keep the gym for its current use as a wrestling and cheerleading practice facility for the long term. That appeared to be the direction the board was headed early this summer before Baldwin High School wrestling coach Kit Harris requested the district maintain the wresting at the South Gym because it gave the program needed space and allowed it to schedule junior varsity matches without moving mats.
The board, however, decided it was best to attempt to sell the building that will need an estimated $100,000 roof replacement in five years, costly tuck-pointing to its masonry exterior and replacement of its electrical wiring.
The idea of renovating the old auditorium in Baldwin Middle School developed last spring from the board's search for a place to relocate the wrestling and cheerleading programs should the South Gym be sold. On Monday, board members agreed it still made sense to look for that purpose at the old junior high auditorium made redundant with the opening of the new Performing Arts Center.
The space was currently unused and the district would have to spend money even should it be used as an auditorium in the future, board member Sandy Chapman said.
The district's architect, DLR Group, has drawn up plans for the remodeling of the auditorium into a space for the cheerleading and wrestling program, junior high weight-lifting and two new classrooms that will be needed when it is USD 348's turn to house the East Central Kansas Cooperative in Education.
To help the board move forward on that option, a subcommittee of board members Ruth Barkley, Chad Christie and Sheryl Gill was appointed to meet with architects in the coming weeks. It is to develop recommendations and cost estimates to share with at the board's Nov. 19 meeting.
Dorathy will also present at the November meeting a plan to relocate district offices within 30 days should the current administrative building be sold and the new owner want to take possession soon.
One option would be the closed Vinland Elementary School. Dorathy reported Neosho County Community College's expressed interest in leasing the school for vocational classes "was going nowhere."