Baldwin school district warns parents of whooping cough in schools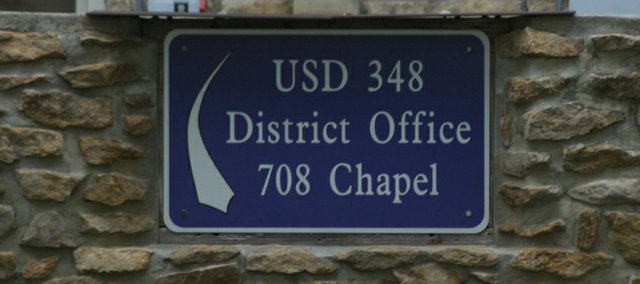 The Baldwin school district is warning parents of the presence of pertussis, or whooping cough, in schools and asking parents to take steps to limit its spread.
Superintendent Paul Dorathy requests parents check their children's immunization records and "act accordingly."
In a letter to district parents Friday, Kim Ens, director of clinic services for the Lawrence-Douglas County Health Department, said six cases of pertussis have been confirmed in Baldwin elementary schools and the middle school and the agency is investigating numerous other reports of suspected cases.
"If your physician orders antibiotics as a result of cough symptoms, please keep your child home from school until he/she has completed a five-day course of antibiotic," Ens writes in the letter. "We encourage you to notify anyone your child has been in close contact with since the start of the cough illness for medical evaluation."
The health department can provide Dtap or Tdap for a small fee for children notified they are in need of the immunization, En writes. A parent does need to be present or sign a consent form before it can be administered.
Children with prior immunizations may experience mild pertussis symptoms, Ens writes. Parents of children with symptoms are asked have family doctors confirm if they indeed have pertussis. Parents or guardians of children with confirmed pertussis are asked to relay that information to the health department communicable disease nurse at 785-843-0721.
"It is important that we all work together to stop the spread of this illness," Ens writes. "This includes staying home from work or social activities if anyone has signs of illness."
Pertussis early symptoms are those of the common cold. They include running nose, sneezing, fever and a cough that lasts from one to two weeks. The coughing becomes worse with time and leads to uncontrollable coughing spells, followed by whooping as the person inhales. During severe coughing spells, a person may vomit and the face and lips may turn blue from lack of oxygen. Between coughing spells, a person with pertussis may seem normal.