Baldwin advances to state with 1-0 soccer win against Spring Hill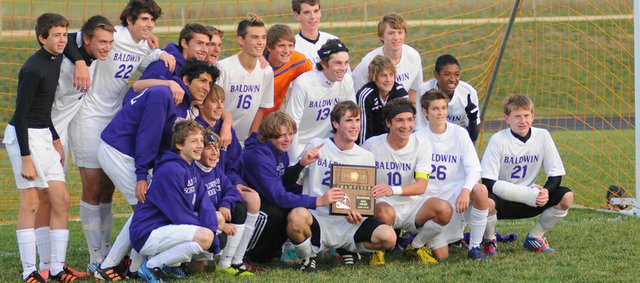 The Baldwin Bulldogs advanced in the state playoff with a 1-0 victory Thursday against Spring Hill.
Baldwin's Russell Cloon scored the only goal of the match with 5:25 remaining in the first half. Baldwin coach Mark Joslyn said with the lead, he decided to get out of attack mode and defend.
"I decided with about 20 minutes to go to just sit on it — to just park the bus and defend," he said. "We did a good job of that."
With the win, Baldwin won its regional and is one of eight teams still alive in 1A-4A post-season play after the other regional finals played today and tomorrow. It is not yet known who the Baldwin will play in the first round of state or where.