Five questions: Love of rare books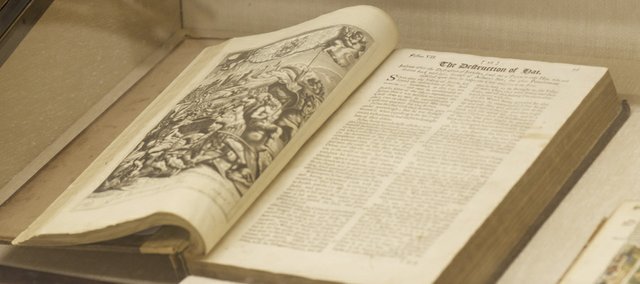 Kay Bradt, director of library services at Baker University, answers questions about the school's Quayle Bible Collection.
Q: What does the collection contain?
A: It is a collection of more than 900 Bibles and sacred materials Bishop William A. Quayle (1860-1925) collected. At his death, it was presented to Baker University, where he was a student, professor and president.
Q: Did Quayle acquire the material because of faith, academic interest or as a collector?
A: I think it was a perfect storm because he was a professor of ancient languages, interested in Bibles as a man of the cloth and as a collector. I think all three things came together. They were study tools for him — he wrote notes in them — but they were books he really treasured and loved.
Q: The Bibles and other objects are quite valuable now. Did they have that kind of value when Bishop Quayle was acquiring them?
A: No. When I look at book sales catalogs from the turn of the century (1900), the same books he was collecting cost from 20 to 100 pounds. He was not a wealthy man. The books' value has far exceeded the rate of inflation.

Q: The King James Bible on the National Geographic cover was a "he" edition. There's "she" editions, too. What is the difference?
A: In the second chapter of Ruth, it says '"she went into the city." In the "he" addition, it reads "he went into the city" even through it is clear from the context it was Ruth. The Bibles were published early in printing and they had to replace plates because they didn't last very long. There are little differences in different editions.
Q: Can the collection be viewed?
A: The collection in Baker's Collins Library, 548 Eighth St., is open for viewing from 1 to 4 p.m. Saturday and Sunday. To arrange a viewing or a guided tour, call 785-594-8414.