Baldwin pools finishes season in black with help of shorter hours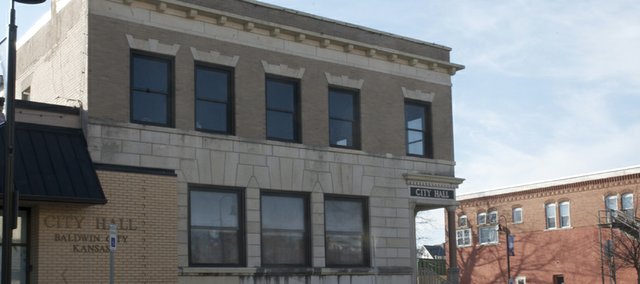 The Baldwin City municipal swimming pool finished a busy season in the black thanks in part to a reduction in hours, the Baldwin City Council was told Monday.
Baldwin City Recreation Commission director Steve Friend shared a report with the council of the pool's season. He noted the pool's improved season-end financial position came after the council increased its support for the pool the past season from $30,000 to $36,233.
Counting youngsters enrolled in swim lessons, lap swimmers, party rentals, those taking advantage of free community swims and regular daily attendance, the pool had 23,842 visitors the 78 days it was open this season, Friend said.
The pool finished the year $2,725 in the black, Friend said. That was in contrast to the $9,785 deficit it had for the 2011 season.
The improvement came after it was decided to reduce the pool's hours from 12:30 p.m. to 8 p.m. in 2011 to 1 p.m. to 6 p.m. With the shorter hours, the pool did not have to pay wages for five guards and a manager for those two hours. The increase in the minimum wage to $7.25 an hour contributed greatly to the deficit of the year before, Friend said.
Two compensate for the shorter hours, free community swims were offered twice a week. Still, Friend conceded the reduced hours weren't popular with some residents, and a number of council members said they received complaints about the 6 p.m. closing.
City Administrator Chris Lowe said a buffer was planned in the city's contribution to the pool for next season so that hours could be expanded should there be a demand.
Lowe also said he would meet with Friend and city public works director Bill Winegar about developing a recommendation to bring to the council for shading of the zero-depth area of the pool.
At the end of the pool discussion, Mayor Ken Wagner said he appreciated the recreation commission managing the pool and asked that the arrangement continue. The city's past attempt at the job did not go well, he said.
\