Five questions: Fire prevention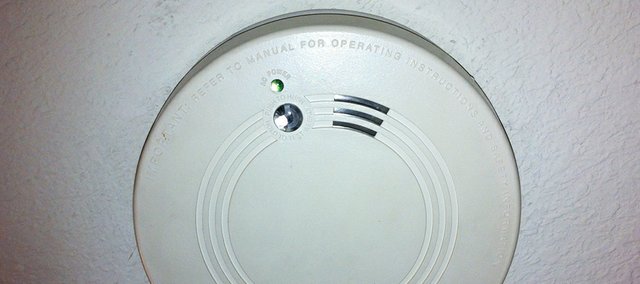 Fire Prevention Week started in 1922 to commemorate the Great Chicago Fire of 1871, according to the National Fire Protection Association. This year's observance starts Sunday. Kansas State Fire Marshal Doug Jorgensen answers a few questions about fire prevention.
Q: How can folks help safeguard against residential fires?
A: The big thing is to have working smoke alarms. We usually recommend the two different time changes (beginning and end of daylight saving time) to replace batteries. An evacuation plan with two ways out of each room in the house also is important.
Q: What have you found to be the likeliest culprits in starting house fires?
A: Inattentive smoking, kitchen fires, an electrical failure or short, and gas leaks.
Q: Is there still a chance for grass fires this year?
A: The recent rains we've had have been a little deceiving. That has helped in some parts of the state, but the majority still is dry. The other issues are dead vegetation and thatch.
Q: Any other fire safety tips?
A: Be careful when burning any trash. For farmers, it's important to have fire extinguishers on their implements. A lot of fires are started by farm equipment getting hot and overheated.
Q: How often do house fires occur?
A: According to the most recent annual figures, from 2010, home fires were reported in the United States every 85 seconds, killing 2,640 people and injuring another 13,350.