Baldwin school board moves to refinance bond debt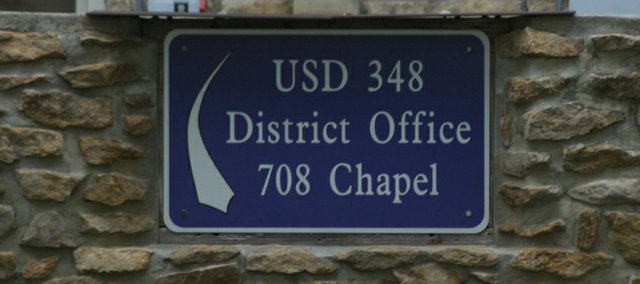 The Baldwin Board of Education agreed Monday to refinance the district's bond debt, which could save district taxpayers up to $600,000.
Dustin Avey, a senior vice president with Piper Jaffray, presented a proposal to refinance $7.37 million of the district's 2008 bonded debt. His report indicated the district could reduce interest on the debt from 5.25 percent to 2.57 percent.
To provide more immediate mill levy relief, the proposal would extend the debt retirement date from 2023 to 2029, Avey said. The savings would also be frontloaded. His analysis showed the district's first-year bond-and-interest obligation savings would be $168,734 in 2013 and shrink to $3,275 by 2029.
The analysis in the written report reflected a favorable bond market for the refinancing, but Avey said an even more favorable market Monday would save the district $600,000 from the refinancing.
In response to a question of why the district shouldn't take advantage of the market to refinance more of its debt, Avey said the district would get placed in the large-issuer market with higher rates should it refinance more than $10 million in bonds in a calendar year. He also said the $7.37 million figure would allow the district to get the most efficiency from its bond escrow account.
School Superintendent Paul Dorathy said the frontloaded refinancing was just one method Avey examined and the board could choose other options. But the board was satisfied with the proposal and, by a 6-0 vote (board member Ande Parks was absent), gave Avey the authority to move ahead with the refinancing, which will require a special meeting in December.
In other action, the board:
• Was given five options by Dorathy about relocating district offices should the old middle school on Chapel Street be sold to a buyer wanting immediate occupancy.
• Learned that two real estate brokers, Countrywide Sales and Reece Nichols Commercial responded to the district's invitation to serve as a broker for its Chapel Street properties. However, the board delayed a decision on choosing a broker until January 2013 to allow current interested buyers time to make a proposal.
• Approved purchase of a 2013 65-passenger Internation school bus from Allied Bus Sales for $76,700.