Two Democrats to represent Baldwin City in Kansas Legislature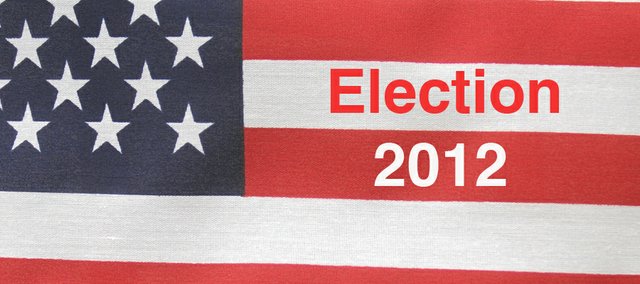 An incumbent won a hard-fought re-election fight to represent Baldwin City in the Kansas Senate, while the community will be represented by first-term Democrat in the Kansas House.
Senate District 3
Holland, D-Baldwin City, overcame state Rep. Anthony Brown, R-Eudora, in a hard-fought campaign for the 3rd Senate District that featured sharp contrasts on statewide and local issues.
Holland and Brown, both legislative veterans, tangled over school finance, tax cuts and safety issues along Kansas Highway 10.
A 2011 traffic fatality on K-10 spurred a move by local officials to get the state to install cable median barriers along certain sections of the road.
Eudora Mayor Scott Hopson said when the community sought help from the Legislature, Holland answered the request and Brown didn't. "He basically left us high and dry," Hopson said of Brown.
Brown struck back, saying he had worked "tirelessly" behind the scenes with the Brownback administration. He pointed to a July letter from Kansas Department of Transportation Secretary Mike King, who thanked Brown "for your ongoing concern to see this project through." King was appointed secretary by Brownback in March.
On the issue of state school finance, Holland said the Brownback tax cuts that Brown voted for will decimate education funding in future years. But Brown has said the tax cuts will help boost the economy and put more money in the hands of Kansans.
Brown is among the group of conservative Republicans in the Legislature backed by groups affiliated with Brownback, the Kansas Chamber of Commerce, the Koch brothers and Kansas Secretary of State Kris Kobach.
Meanwhile, Holland, who was unsuccessful as the Democratic nominee for governor in 2010, was endorsed by the Kansas National Education Association, the MainStream Coalition, Kansas Citizens for Higher Education, Economic Lifelines and Independence Inc.
The district changed under the judicial redistricting order by gaining much of southeast Lawrence, which had been represented by Francisco. Brown decided to run for the 3rd Senate District after the 38th House District, which he had represented, was moved into Johnson County.
Brown said he was unsure about his political future. "I don't think any doors have been shut," he said.
House District 10
Democrat John Wilson, of Lawrence, defeated Republican Erica Anderson, of Baldwin City, in House District 10.
The district has been represented by state Rep. TeriLois Gregory, a Republican.
In redrawing the district boundaries, federal judges removed Franklin County precincts and made the district wholly in Douglas County.