Thellman wins another four years on Douglas County Commission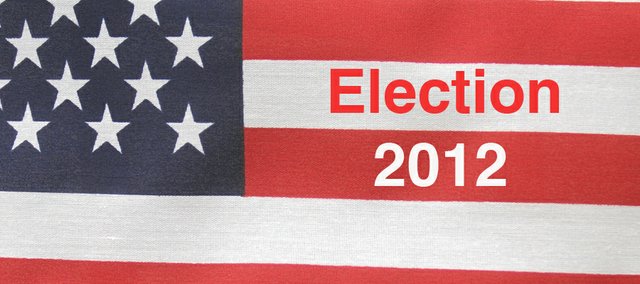 Democrat Nancy Thellman retained her seat on the Douglas County Commission in Tuesday's balloting.
As of 10:30 p.m., unofficial results reported by the county's election office showed Thellman winning handily over her Republican challenger Frank Male, 62 percent to 38 percent.
Thellman, however, said she never took it for granted that she would win.
"I worked really hard and had a lot of people on my team working hard as well," Thellman said.
Thellman was first elected four years ago to the 2nd District seat, which has been held by both Democrats and Republicans in recent years. The district includes most of East and North Lawrence as well as rural eastern Douglas County and the cities of Eudora and Baldwin City.
Speaking while she watched the returns come in at the Douglas County Courthouse, Thellman acknowledged that she was helped in both races by the fact that Democrat Barack Obama was at the top of the ticket.
Obama was carrying Douglas County in unofficial late returns, 64 percent to 34 percent, although he was losing the state overall.
"No doubt it helps in turnout, riding the wave of a presidential election," Thellman said. "In the off-year, two years from now, when the next County Commission race is, I would suspect it won't be quite the big event."
Male, a businessman and board member of the Lawrence Chamber of Commerce, said he had felt good about the campaign going into Election Day.
"I had a good message, knocked on a lot of doors, talked to a lot of people and had good people behind me," Male said.
Much of the campaign had focused on economic development and the candidates' contrasting views about the county's role in attracting new jobs and businesses.
Male campaigned on the need to attract "primary jobs" to the area, which he described as private-sector jobs mainly involving manufacturing or professional services that bring new money into the community.
Thellman, by contrast, had taken a more expansive view of economic development during her first term, supporting efforts to help a local manufacturing company expand while also promoting investments in cultural and natural heritage projects to draw tourism and related business to the county.
Thellman's victory Tuesday night means there will be no change on the commission next year.
Third District Commissioner Jim Flory, a Republican, was also up for re-election but faced no opposition.
The 1st District seat, currently held by Democrat Mike Gaughan, will be up for re-election in 2014.