Lawrence water rate agreement on tonight's Baldwin City Council agenda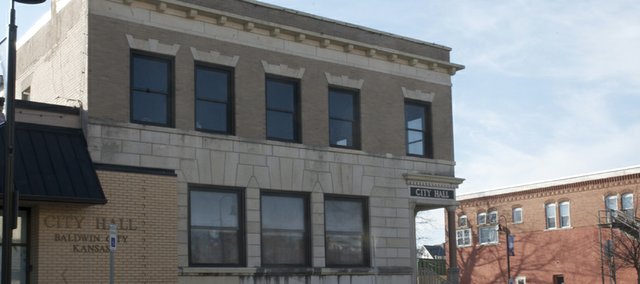 I. Call to Order: Mayor Ken Wagner
II. Consent Agenda: (All matters listed on the Consent Agenda are to be considered under one motion and will be enacted by one motion.

There is to be no separate discussion on any Consent Agenda Item. If discussion is desired by an elected official of the City on any Consent
Agenda item, then that item will be removed from the Consent Agenda and considered separately).
A. Consider the draft minutes of the October 15, 2012 Regular Meeting.
B. Consider Appropriation Ordinance No. 2012-11A: claims against the City for goods provided and
services rendered.
C. Authorize City Administrator to send a letter to Douglas County allowing for the utilization of the
new county contract rotation list for tows requested by Baldwin City officials.
D. Consider Resolution No. 2012-12 authorizing street closure for Festival of Lights event.
III. Committee/Commission Reports
None

IV. Special Reports or Presentations
A. Tourism Report – Steve Friend
B. Rob Culley – RICE NESHAP Installation report
V. Unfinished Business
None
VI. New Business
A. Consider authorizing the Mayor to execute the wholesale water agreement with the City of
Lawrence, Kansas. (Chris Lowe)
B. Consider request from Festival of Lights Parade Committee for funds. (Chris Lowe)
C. Consider for first reading an Ordinance repealing Ordinance No. 973 and prohibiting parking on
both sides of Eisenhower Street between Ames and the northern terminus of Eisenhower Street.
(Greg Neis)
VII. Public Comments and Questions
VIII. Discussion Items from Council Members or Staff (items not for action at this time)
New Baldwin City website: Darcy Higgins and Brad Smith

IX. Schedule & Announcements (upcoming meetings & events)
A. Community Development Committee: TBD. Nov 12 meeting cancelled due to Veteran's Day
Holiday.
X. Executive Session

XI. Adjourn