Advance voting available Saturday at Baldwin City Fire Station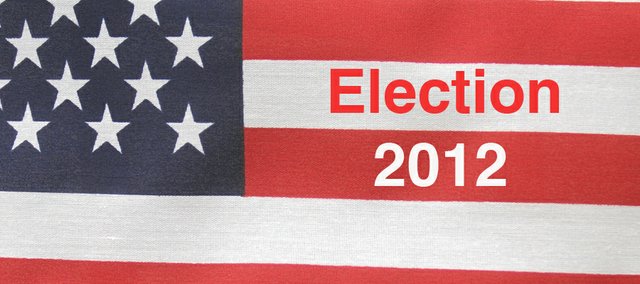 Baldwin City's three polling sites will be open from 7 a.m. to 7 p.m. Tuesday as the community joins the country in deciding who will occupy the White House for the next four years.
Local residents will also vote on who will represent them in the U.S. Congress, two seats in the Kansas Legislature and the Douglas County Commission.
Those voters in the Douglas County 60th District, which is mostly Baldwin City and surrounding rural area living south of U.S. Highway 56, will vote at the Baldwin City Fire Station, 610 High Street. Those living north in the 61st Precinct of Vinland and northeast Baldwin north of U.S. 56 and east of Sixth Street will vote at Baldwin Junior High School. Voters in the 62nd Precinct of northwest Baldwin City vote at the American Legion Hall, 803 High St.
Deputy Douglas County Clerk Ben Lampe said the Baldwin Fire Station will be open for advance voting from 9 a.m. to 3 p.m. Saturday. Advance voting is also available at the Douglas County Courthouse from 8 a.m. to 7 p.m. Thursday and Friday and 9 a.m. to 3 p.m. Saturday.
All mailed advance ballots must be returned by 7 p.m. Tuesday to the Douglas County Courthouse. Lampe said.