Cleanup continues at Lumberyard Arts Center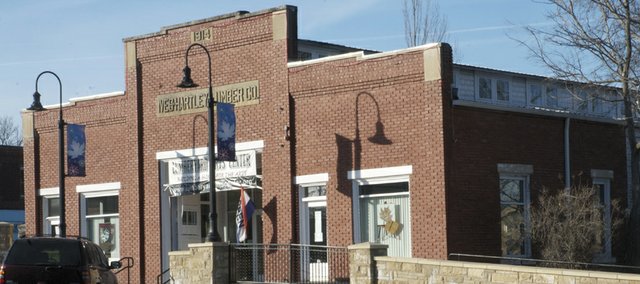 Cleanup efforts continue after a fire at the Lumberyard Arts Center with the goal to reopen the building on Sunday.
A fire at the Lumberyard at 718 High Street in the morning of May 20 was quickly extinguished by the Baldwin City Fire Department. Although fire, water and smoke damage was limited to the non-renovated rear section of the Lumberyard, lingering smoke odors forced the closure of the entire building.
Sandy Cardens, Lumberyard Arts Center board secretary and gallery coordinator, said Paul Davis Restoration has been working at the Lumberyard since May 22. Workers with the company have fumigated the inside of the building and removed furnishings for cleaning, she said.
Paul Davis Restoration plans to repaint the front part of the building and seal wooden structural elements to further eliminate smoke odor, Cardens said.
"The front part should be able to be used for whatever we need pretty soon," she said. "We're working to get it opened for a scheduled reception on Sunday."
The fire caused damage to rafters, support beams, windows and the roof of the rear section. Cardens said the Lumberyard board would take bids this week for repairs to that area.
The Kansas State Fire Marshal was on site May 21 to investigate the fire with trained dogs. Baldwin City Fire Department Chief Allen Craig said both the visit and the use of dogs were routine. It could be a month before the fire marshal issues his report, he said.