Thellman announces bid for 2nd District Douglas County Commission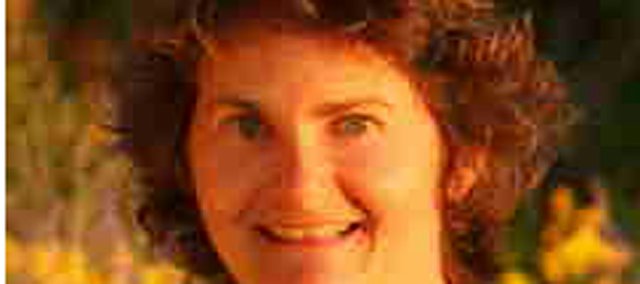 Nancy Thellman filed today for a second term as 2nd District Douglas County Commissioner. Thellman, a Democrat, is a Presbyterian minister, former registered nurse, mother of three, and married to Dr. Scott Thellman, a Lawrence plastic surgeon.

Born and raised in Lawrence, Thellman graduated from Lawrence High School, has a bachelor of science degree in Nursing from Kansas University and a master of divinity degree from Vanderbilt University, Nashville, Tenn.

The Thellmans own and operate a hay and vegetable production farm in rural Grant Township in northeast Douglas County.
"The job of a County Commissioner isn't just about roads and bridges any more," Thellman wrote in a statement announcing her bid for a second term. "It's about growing our community responsibly. It's about jobs. It's about human services and safety. It's about public amenities.
"Being a county commissioner these days is really about building quality of life. That requires the kind of leadership that can problem-solve in the moment, as well as plan strategically for our children's future in an increasingly complex world. My record on the Douglas County Commission reflects that kind of leadership."
Thellman currently serves as vice-chair of the Douglas County Commission and chaired the commission in 2009 and 2010. She is the county's liaison to the Economic Development Partners Board, and Destination Management Inc., which oversees the Lawrence Convention and Visitors Bureau and Freedom's Frontier National Heritage Area.
"Our community needs experienced leaders, especially now, given the shifts in funding responsibilities which the state is imposing on local governments," she wrote. "The question for elected leaders in Douglas County will be whether we're just here to keep the lights on, or whether we're here to build a really bright future for our citizens. I'm for the bright future and I've got the time and energy it takes to continue to help make that happen for all of Douglas County — Lawrence, Baldwin City, Eudora, Lecompton and the rural areas in between."
Thellman serves on the board of trustees for the Presbytery of Northern Kansas, and she has served on the boards of Douglas County Red Cross, Habitat for Humanity, Presbyterian Manor, Lawrence Parkinson's Support Group, and Lawrence Memorial Hospital's Hearts of Gold and Stepping Out Against Breast Cancer events committees.