Baker sophomore wins national title in javelin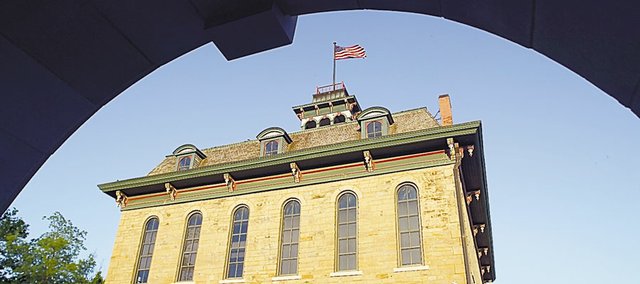 Baker University sophomore Stephanie Nelson became the school's first individual national track and field champion in nearly 60 years, winning the javelin on Thursday at the NAIA Championships in Marion, Ind.
Nelson, of Kansas City, Kan., captured the javelin title at Indiana Wesleyan with a toss of 149 feet, 6 inches. Also at the meet, sophomore Katie Thurbon, of Topeka, Kan., placed second in the pole vault with a mark of 12 feet, 1/2 inch.
"What a great first day, to have two young ladies place as high as any Wildcat has in Baker history is just outstanding," said Zach Kindler, Baker's head track and field coach. "Stephanie had me on the ropes waiting until her very last throw to win the competition, but what a way to do it. To be the first woman to bring home a national championship title back to Baker is just amazing."
"For Katie to bring home a runner up in the pole vault and only centimeters away from winning her own championship makes this such a memorable day. Both girls only being sophomores makes it only that much more exciting to see what is to come in the future. It's a great day to be a Wildcat and I am a very proud of our teams."
Baker's previous national title in track and field came in 1953, when Palmer Mai won the 200 low hurdles in the men's meet in Abilene, Texas.
"This is an amazing and unprecedented day in the history of Baker athletics and our track and field program" said Baker Director of Athletics Theresa Yetmar. "We are extremely proud of Stephanie and Katie for their performances today. It is a fitting end to a tremendous year for all of our sports programs."
The national meet continues through the weekend.