Baldwin school board looking to fill vacancy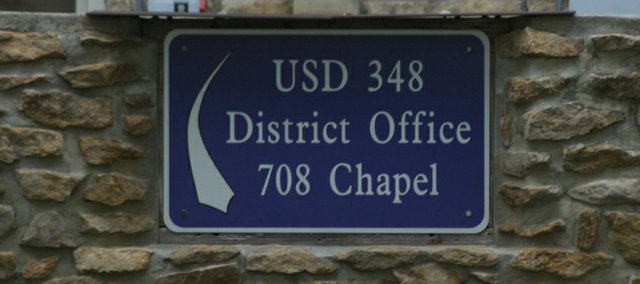 The Baldwin USD 348 Board of Education is looking to fill a vacancy with the recent resignation of one of its members.
Tony Wedel has submitted his resignation to the board. Superintendent Paul Dorathy said Wedel had already relocated to take a new job opportunity and would not be at Monday's board meeting.
Wedel was elected to the board's at-large position in April 2011 and took his seat on the board in July 2011. According to his biography on the district's Website, Wedel worked for the Kansas Geological Survey's Exploration Services, specializing in shallow seismic and drilling.
Dorathy said the six remaining board members would select Wedel's replacement. The term of the newly selected member would expire June 30, 2013, but the person chosen could run for the seat in next spring's school board election. The candidate winning that election would serve out Wedel's remaining four-year term, which expires June 30, 2015.
The board is expected to post legal notice in the May 24 Baldwin City Signal of the vacancy, inviting those interested to apply for the position. After a 15-day application period, the board probably would schedule a special meeting in June to consider the applications, Dorathy said.
Because Wedel represented the at-large position, applicants can live anywhere in the district.
All discussion on filling the position must be done in open session, Dorathy said.