Five questions: Window watch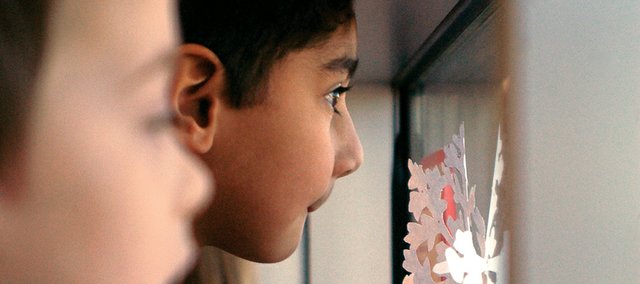 When the weather gets warm, open windows can be a cost-effective way to keep cool. But they can also be a safety hazard for children, who may fall through. Safe Kids Kansas offers ways to let the fresh air in while keeping your children safe.
Q: How common are window-related accidents?
A: Every year in the United States, window falls account for about 12 childhood deaths and about 4,000 injuries for children under the age of 10. Toddlers have been known to fall out of windows open as little as 5 inches.
Q: What about in Kansas?
A: In Kansas, from 2000 to 2009, there were 77 accidental falls-related hospital discharges that occurred from falls out of a building or other structure. Most of these falls occurred in younger children.
Q: Does a screen offer enough protection to keep a child from falling through?
A: "A screen is not a safety device," said Cherie Sage, state director of Safe Kids Kansas. "It's designed to keep insects out, not to keep children in."
Q: What are some open window safety tips?
A: First, Safe Kids Kansas recommends that adults actively supervise their children when around open windows. Other safety tips include installing window guards or stops, keeping windows locked and closed when they aren't being used, and keeping furniture away from windows so children can't climb to the ledge.
Q: Where can I find more information?
A: For more information, visit usa.safekids.org.