Baldwin Elementary School Primary Center scheduling for kindergarten roundup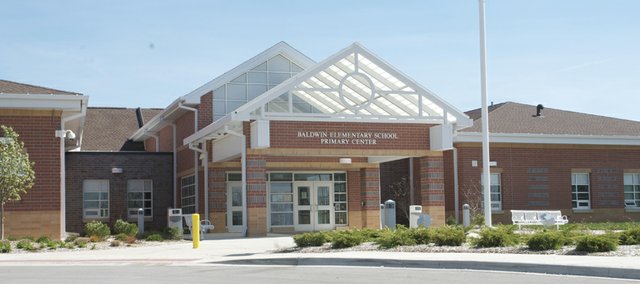 The Baldwin Elementary Primary Center staff is asking parents and guardians of next year's kindergarten class to help with an important early step in staffing the school next year.
Secretaries at the school are registering for Kindergarten Round. Parents or guardians can register to attend the roundup with their children by calling (785)594-2444.
After several weeks of registration, two of the three days set aside for the roundup have filled, said Mary Beth Strobel, primary center secretary. The school is now trying to reach parents or guardians of children without older siblings in school or who don't use local day care centers, which have information on the roundup, she said.
Parents and guardians can register for the remaining third day, scheduled for 8:30 to 10:30 a.m. Thursday, May 17. A fourth roundup session will be added for the following day if needed, Strobel said.
Children must be 5 years old on or before Aug. 31, 2012, to enroll in kindergarten for the 2012-2013 school year, Strobel said.
Parents and guardians were required to come with their children to the roundup, Strobel said. They will receive more information on the year ahead, and teachers will make assessments on children to determine class placements, she said.
Parents of the incoming kindergartners have the option of enrolling their children in half-day or all-day programs. There is tuition for the full-day program, Strobel said. The USD 348 Board of Education on Monday set the cost at $240 a month for students not qualifying for free or reduced lunch and enrollment fees, the same as this year.
Deb Ehling-Gwin, primary center principal, said the roundup helped the school and the district plan for the school year ahead.
"Kindergarten roundup is how we make staffing plans for kindergarten," she said. "With kids coming through, we have a pretty good idea of how big classes will be."
That's important because if enrollment grows significantly from this year's 83 kindergartners or a high number of parents want the full-day option, the district will have more time to hire another teacher or make staff adjustments, Ehling-Gwin said.
The school is also accepting applications for the 4-year-old at-risk program and the early childhood special education program, Strobel said. There is room in both programs for a limited number of peer modeling students, she said.
For more information on those two programs or kindergarten roundup, call the school at 594-2444 or email Strobel or primary center secretary Crystal Harris at mstrobel@usd348.com or charris@usd348.com.