Five questions: Poison protection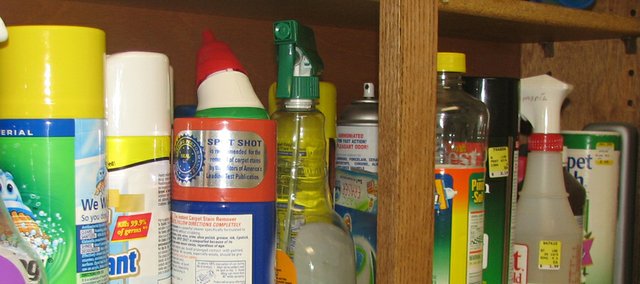 March 18-24 is the 50th anniversary of National Poison Prevention Week.
Below, Safe Kids Kansas answers questions about protecting children from accidental poisonings at home.
Q: How often are children accidentally poisoned at home?
A: On average, each year unintentional poisoning is the cause of death for roughly 100 children ages 14 years and under in the United States. Poison control centers received 3.9 million calls in 2010 as a result of accidental poisoning, with children younger than age 6 accounting for about half of those calls. Nearly 90 percent of these toxic exposures to children occur in the home.
Q: What sorts of things can be poison risks?
A: Medications are the predominant cause of poisonings among young children, but children are also poisoned by non-pharmaceutical products such as cosmetics, cleansers, personal care products, plants, pesticides, art supplies, alcohol and toys.
Q: What should I do if I'm afraid my child has ingested something poisonous?
A: Safe Kids Kansas reminds parents to learn the toll-free poison control center number: 800-222-1222. Keep it near every phone in your home and program it into your cell phone. This number connects you to your local poison control center from anywhere in the United States. If a child is choking, having trouble breathing or having a seizure, call 911 instead.
Q: What should I do to protect my children ahead of time?
A: Lock up potential poisons out of sight and reach of kids. This includes makeup, medicine, plants, cleaning products, pesticides, art supplies, baking extracts, beverages containing alcohol, tobacco products and e-cigarettes (which contain liquid nicotine).
Q: Where can I learn more?
A: Call the Poison Control Center at 800-222-1222 and press "3" for the public educator, call Safe Kids Kansas at 785-296-0351 or visit usa.safekids.org.