Five questions: Flu still around
Influenza now 'widespread' in Kansas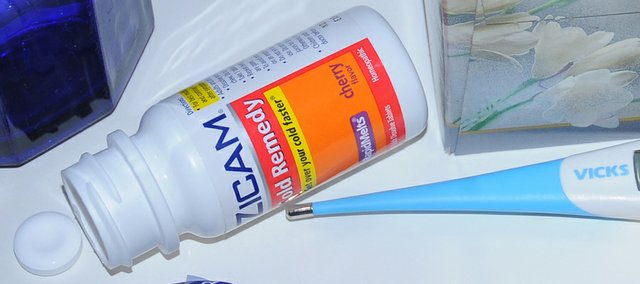 The Kansas Department of Health and Environment in a press release last week warned influenza is now at its highest level in the state this season and reminded residents vaccines were still available.
Q: What are the symptoms of flu and influenza?
A: Symptoms include fever, headache, extreme tiredness, dry cough and muscle aches. Complications can include pneumonia, ear and sinus infections, and dehydration; influenza may make other chronic conditions worse.
Q: There hasn't been as much media focus on flu and influenza this year. Has it been a calm year?
A: Though influenza activity has remained lower than usual in Kansas this season, activity has been steadily increasing over the last several weeks, with the latest weekly influenza surveillance report showing Kansas with "widespread" flu-like illness.
Q: What does "widespread" mean?
A: For the Centers for Disease Control and Prevention to identify a state as "widespread," the outbreaks of influenza or increases in influenza-like illness cases and recent laboratory-confirmed influenza are in at least half the regions of the state, with recent laboratory evidence of influenza in that state.
Q: It's March and spring starts next week. Is the flu season over?
A: Influenza will continue to circulate through spring, so there is still time for people to get a flu vaccination to protect themselves, their families and the community.
Q: Why should I get a flu shot?
A: The seasonal influenza types we've seen in Kansas are covered by the current vaccine. All persons six months and older are recommended to receive an annual influenza vaccine. This is especially important for anyone at high risk of complications or who is caring for, or in regular contact with, an infant less than 6 months of age. Babies this age are too young to be vaccinated and are more vulnerable to the complications from influenza disease.