Lawrence man killed in wreck Friday on Baldwin Hill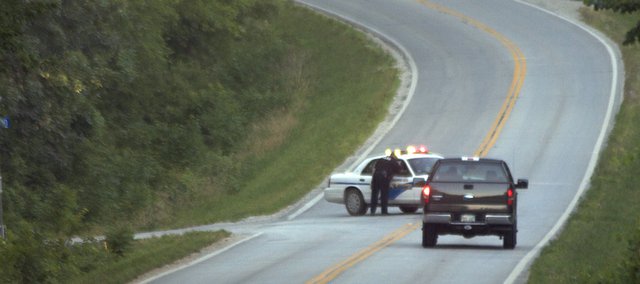 Lawrence resident Jeffrey S. Walter has been identified as the person killed in a two-car collision north of Baldwin City on Friday.
Walter, 50, was headed north on Douglas County Road 1055 when he careened into the oncoming lane and crashed into a southbound vehicle.
Kathryn G. Reed, 32, of Lawrence, was driving the southbound vehicle. She suffered minor injuries and was treated at the scene.
In the car with Walter was David B. Kalb, 49, also of Lawrence. Kalb was transported by air ambulance to Kansas University Hospital in Kansas City, Kan.
Douglas County Undersheriff Steve Hornberger said the wreck is still under investigation.
"We haven't had the opportunity to talk with Kalb," he said. "We are still in the process of gathering details to determine exactly what caused the vehicle to drift off the road."
The crash occurred near the 400 block of County Road 1055 or East 1700 Road, an area known as Baldwin Hill at 6:05 p.m. Friday.