One killed in wreck on County Road 1055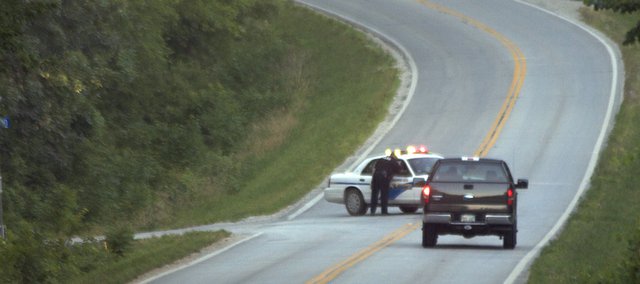 One person was killed Friday as a result of a wreck north of Baldwin City.
The Douglas County Sheriff's Office is reporting one person died at the scene of the accident, which occurred at about 6 p.m. on Douglas County Road 1055 on Baldwin Hill.
The sheriff's office also is reporting a second person was air-lifted to University of Kansas Medical Center in Kansas City, Kan. A third person was treated and released at the scene.
Names have not been released pending notification of relatives.
The crash occurred shortly after 6 p.m. near the 400 block of County Rd. 1055 or E. 1700 Road, an area known as Baldwin Hill.
Witnesses said they saw a head-on collision between a north-bound and a south-bound vehicle, Baldwin City fire chief Allen Craig said.
Traffic is being diverted at County Lake Road on the south side of the hill and North 400 Road on the north side.
Check baldwincity.com for more information as it is available.