Lumberyard Arts Center reopening for Friday's Art Walk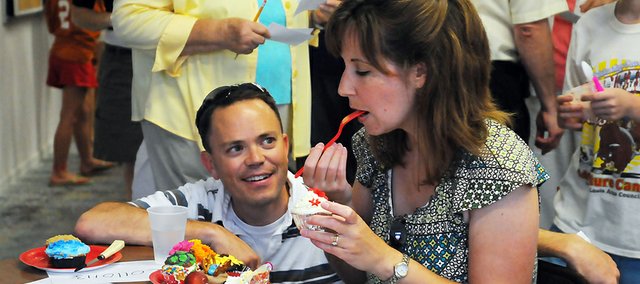 The Lumberyard Arts Center will re-open its doors Friday after the fire that occurred May 20.
The opening will coincide with summer's for downtown Art Walk and the opening of a new art exhibit in the arts center.
The fire caused physical damage to the back of the building, which was undergoing construction. Smoke odors were strong in the rest of the building, however, it has been abated and artwork was moved back into the center Wednesday.
Lumberyard Arts Center board member Diane Niehoff said the center should receive the state fire marshal report in the next week or two and he was anxious to know the cause of the fire.
In the meantime, Niehoff said the center would return to regular hours beginning with a reception at 7p.m. Friday for artist Kathy Bourgeois, a watercolorist and oil painter, whose work will be on display at the center Friday through July 14.

The first Art Walk of the summer will also take place Friday. The walk will be from 7 p.m. to 9 p.m. at Eighth and High Streets.
"People are more than invited to set up a booth,"Art Walk coordinator Jena Dick said.
Booths are free to set up and will include face painting, drawings, photography and other artwork. A cupcake competition will also take place. Community members are invited to bring one dozen homemade cupcakes to the center at 7 p.m. Three community members will judge the cupcakes and a prize will be awarded to the winner.
Dick said she was hoping to find a musician to perform at the Art Walk but either way there will be music for community members to enjoy.
Two more Art Walks are planned for the year. An ice cream social Art Walk is scheduled for July 20 and a coffee Art Walk will be in September.