Former teacher, administrator appointed to Baldwin school board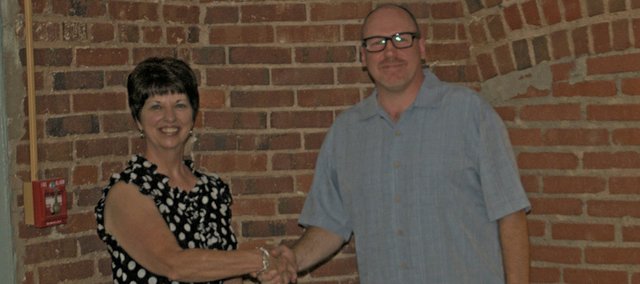 The Baldwin USD 348 Board of Education selected an educator with 29 years experience as a teacher and administrator as the newest member of the board.
The board Monday appointed Sheryl Gill to the at-large seat vacant since last month's resignation of Tony Wedel. She received the votes of Ruth Barkley, Bill Busby, Nick Harris and Ande Parks. Board members Sandy Chapman and Chad Christie abstained.
Gill taught in the Baldwin district 16 years and was an assistant principal here before moving on to the Santa Fe Trail school district, although she continued to reside in the Baldwin district.
"Education is a field I know and understand," Gill said. "I want to give back to the community I live in. I'm retired now and have the time."
Gill became a building principal in the Santa Fe Trail district before taking a position in the district office as curriculum director. She was that district's assistant superintendent for six years before retiring. Gill has also taught two curriculum and instruction courses at Baker University satellite sites.
Gill was appointed after the board interviewed her and applicants Slade Dillon, Toby Ebel, Greg Kruger and Josh Mihesuah for the position.
In that interview, Gill said the biggest obstacle facing the district was funding and responded with "technology" to board member Bill Busby's question of what she would invest in if the district had unlimited funds.
Before voting Gill to the board, board members agreed it was important the new member have experience because there could potentially be a large turnover on the board with the at-large position and three other board seats to be contested in the spring 2013 elections.
With that in mind, Christie made a motion that former board member Mihesuah be selected, but Christie was the only board member voting in favor of the motion.
In the discussion before the final vote, board members said Gill's experience in education would help with her learning curve and be a positive to the board.