Baldwin school board agrees to sell old elementary school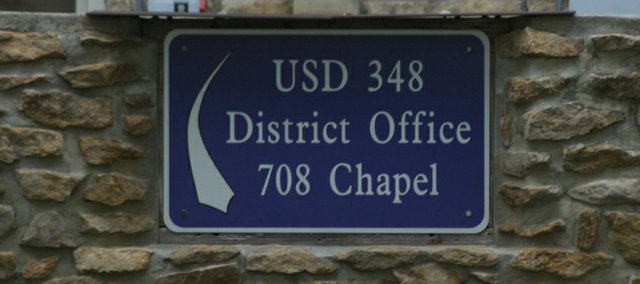 The Baldwin USD 348 Board of Education agreed Monday to sell the old elementary school on Chapel Street to Lighthouse Baptist Church.
The church, which is located at the northwest corner of Baker and Sixth streets immediately north of the old Chapel Street school campus, will pay the district $200,000 for the school building and about one square block of property between Chapel and Baker streets. The church will also get the playground equipment on the property.
The church will be responsible for removing the breezeway connecting the old elementary school to the district office building, separation of the building's utilities and securing city rezoning for future uses. In addition, the church agreed not to use the building for a school for students in kindergarten through 12th grade for the next 15 years.
Superintendent Paul Dorathy said Monday he did not know what the church planned to do with the building.
The board agreed in 2010 to put on the market the elementary school, the district office building and the old gym on the Chapel Street campus. The three buildings and land on which they sit were appraised at $850,000.
The elementary school has been empty since the close of the 2009-2010 school year and the opening of the Baldwin Elementary School Primary Center in August 2010.