Baldwin City Council wants city prisoners to pay jail housing costs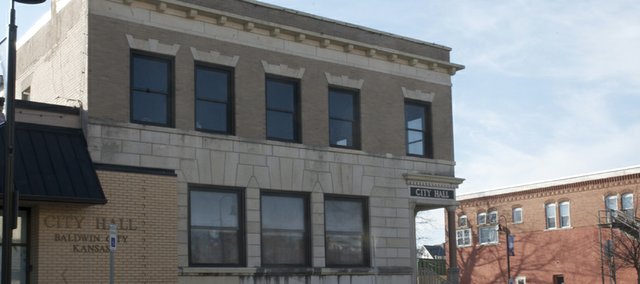 The Baldwin City Council gave initial approval Monday to a charter ordinance intended to make the city less friendly to those it puts in jail.
City Administrator Chris Lowe said the measure, which the council unanimously approved on first reading, would add the city's cost for housing a prisoner in Douglas County Jail to any sentence including jail time. Douglas County currently charges the city $81 a day to house a prisoner.
"No question this ordinance allows us to add insult to injury," Lowe said.
The city budgeted $15,000 a year for incarceration costs, Lowe said. Other than DUI convictions, most municipal convictions don't require jail time. However, the city does issue bench warrants to lock up those who ignore fines.
Lowe and City Attorney Matt Hoy conceded collection of the fee would be an issue. The city could not keep a prisoner behind bars because the person was unable to pay for incarceration costs, they said.
Hoy said the city might be able to collect money from an individual's state income tax refund or through a lien against property if the offender was a Baldwin City resident. But he said many of the chronic offenders were not city residents or long-term residents.
"There are serial municipal court offenders out there," Hoy said. "What you are creating is a less desirable shop. Word will get out that this is a less desirable place to break the law."
The ordinance would also allow the city to charge $100 for expunging the records of municipal offenders, an action that takes considerable staff time, Lowe said.