Baker make 2 hires in athletic department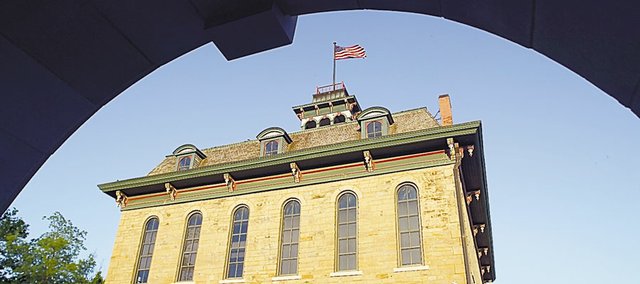 The Baker University athletic department hired an assistant director of athletics for communications as well as a third athletic trainer. Both hires will begin work with the university before the start of the 2012 fall semester.
Tyler Price is currently the Park University assistant sports information director and will replace Kevin Kunde, who left the university to take a job at SERVPRO Restoration, as the Baker University assistant director of athletics for communications. Price has been with Park University since 2008 and is also the current Mid-America Men's Volleyball Intercollegiate Conference sports information director. As the MAMVIC sports information director, Price was named the 2012 American Volleyball Coaches Association NAIA Sports Information Director of the year. He is also a five-time NAIA-SIDA Top 10 national publication winner.
Daniel O'Connell will become Baker University's third athletic trainer. A graduate of Emporia State University, O'Connell worked with the ESU women's basketball team in 2010 as a graduate student. He was named the 2012 Graduate student of the year for the health, physical education and recreation department at Emporia State.
Price is scheduled to begin July 16 and O'Connell will start on Aug. 1.