Baldwin City Community Theater and Lumberyards Arts Center sponsoring youth cabaret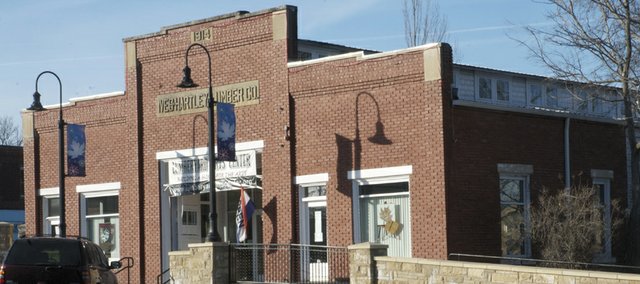 Baldwin City teenagers are tuning up their singing skills by participating in the Baldwin City Community Theater's "Give My Regards to Baldwin: A Broadway Review."
The review is in lieu of a June summer musical.
"We sort of replaced (the musical), so we wanted to give the high school kids something to do," said Joe Bathke, Baldwin City Community Theater president. "It is sort of a way to keep their musical skills active over the summer."
Performing will be seven teens from 15 to 19 years old and some adults who were recruited for the show. They began practicing for the show in mid-May.
The cabaret-style show will include performances of Broadway show tunes from "Chicago," "Cinderella" and "Cabaret." There is a mix of solos, ensembles and a whole-cast performance, as well as choreography for many of the numbers.
"They are excited. A lot of them who have been in our summer musicals before are used to sort of being up on stage ... and this is something a little different for them," Bathke said.
The summer musical would return next year, Bathke said.
"Give my Regards to Baldwin: A Broadway Review" is scheduled to begin at 7 p.m. Friday and Saturday at the Lumberyard Arts Center. The show is an hour with no intermission. It is free and open to the public.