Baldwin City tradition Chocolate Auction getting new twist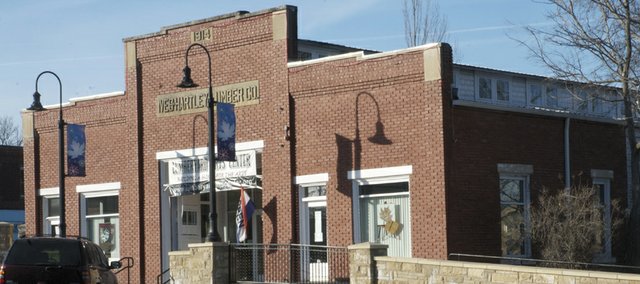 On Sunday, Feb. 12, 2012, the 24th Annual Chocolate Auction will be at the Lumberyard Arts Center in Baldwin City. Doors will open at noon. The silent Auction begins at 12:30 p.m., the live auction of many artworks and chocolate creations begins at 2 p.m.. There will be a special silent auction table for kids.

"This is a family event," said Sherry Bowden, a member of the Lumberyard Arts Center's Board of Directors. "All ages are welcome."

Laura Dickinson, Lumberyard Arts Center Funding Committee chair, said there were always tasty and tempting chocolate creations and baked goods donated by many of the area cooks and bakers, as well as beautiful works of art donated by area artists. Proceeds will help support various scholarships, including some classes at the Lumberyard. The Auction also helps support community activities and events at the Lumberyard Arts Center.
"This is a special year," Dickinson said. "The Baldwin Community Arts Council, founder of the Chocolate Auction, and the Lumberyard Arts Center have joined as one entity. We will be honoring the founders of the Baldwin Community Arts Council at the Auction this year".

Refreshments will be served, including fruit trays, a chocolate fountain, hot chocolate and a special mocha punch. A children's table will contain smaller items that allow the children to bid on their favorites, too. Lester Edgecomb, owner of Edgecomb Auction Service will be the auctioneer again this year. There is a suggested donation for admission of $1 at the door.
To make a donation for the auction or for more information, call (785) 594-3186 or send an email to info@lumberyardartscenter.org. The Center is located at 718 High Street in downtown Baldwin City