Baldwin city council agenda for Feb. 20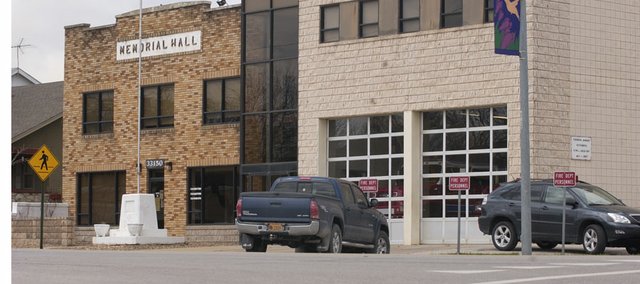 I. Call to Order: The Hon. Ken Wagner
II. Consent Agenda: (All matters listed on the Consent Agenda are to be considered under one motion and will be enacted by one
motion. There is to be no separate discussion on any Consent Agenda Item. If discussion is desired by an elected official of the City on any
Consent Agenda item, then that item will be removed from the Consent Agenda and considered separately).
A. Consider the draft minutes of the February 6, 2012 Regular Meeting.
B. Consider Appropriation Ordinance No. 2012-2B: claims against the City for goods
provided and services rendered.
III. Committee/Commission Reports or Presentations
A. Community Development Committee: Bonnie Plumberg
IV. Special Reports or Presentations
A. Springsted Financial Presentation: Tom Kaleko
B. Sunflower Public Water Utility Authority: Tony O'Malley, Larkin Group
V. Unfinished Business
A. Consider an Ordinance No. 1275 modifying the base average cost of wholesale power
in Baldwin City, Kansas.

VI. New Business
A. Consider an ordinance amending Ordinance No. 1274 which annexed land to the City
of Baldwin City, Kansas. first reading
VII. Public Comments and Questions
VIII. Discussion Items from Council Members or Staff (not for action at this time)
IX. Schedule & Announcements (upcoming meetings & events)
A. Community Development Committee: 4pm, March 12 @ City Hall
X. Executive Session
(as required)
XI. Adjourn