Baker,Mungano plan month of activities to celebrate Black History Month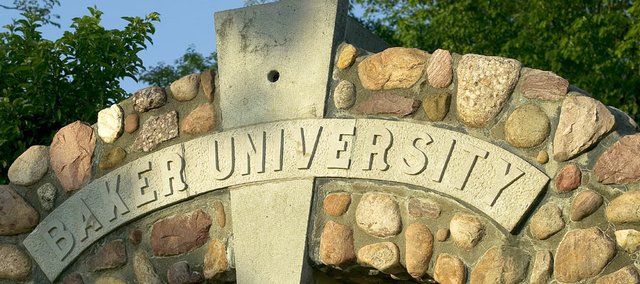 February is Black History Month, and for Baker University's Mungano that means it is one of the busiest times of the year.
Mungano, a student organization that encourages diversity, and Baker's Office of Multicultural Affairs, will host several events throughout February to celebrate African-American leaders.
"There are a lot of unsung heroes in the African-American culture," Director for Multicultural Affairs Silas Dulan said. "It's very important to heighten and bring to the forefront those heroes who deserve that recognition."
Dulan, Mungano's sponsor, said the organization has been planning events for February since November and tried to incorporate new ideas to go along with some of its traditional celebrations such as its soul food dinner.
Last week, the group had a Tuskegee Airmen presentation where students researched the airmen. To go along with the presentation, the group invited students to attend a showing of "Red Tails" Friday at a Lawrence theater. Thirty-eight students attended the free event.
Sunday some students once again traveled to Lawrence to visit Ninth Street Baptist Church. While there the students experienced African-American culture through gospel and praise.
One of the new events that will be incorporated into Black History Month will be the Generation Program, which will take place at 7 p.m. Thursday in the Mungano Room in Harter Union. During the program, African-American Baker alumni will explain their experiences and what it was like during the time they were students at Baker.
"I have alumni from as far as 1986 to about 2008 attending, so it's a pretty good group of alumni," said Dulan, who is also a Baker alumni. "There's a lot of rich tradition and every time the group has the chance to bring back alumni, they want to take advantage of that."
The annual soul food dinner will be form 5:30 p.m. to 6:15 p.m. Tuesday in Allen Dining Hall. This event is free to all Baker students with a meal plan and costs $7 for others.
"The soul food dinner can bring a lot of people together because everyone eats in the cafeteria," Mungano member Amanda Sams said.
Many Mungano members are most looking forward to the 35th Annual Big XII Conference on Black Student Leadership in Norman, Okla. Ten Mungano members will attend the conference from Feb. 23 through Feb. 26.
"When students go they come back recharged and refreshed and want to change the world," Dulan said.
The final Black History Month event will take place at 8 p.m. March 1 in Owens Audio-Visual Room. Black History Trivia night is open to Baker University students as well as the general public. The trivia questions will be released prior to the event, and it is the participant's responsibility to look up the answers and come to the session prepared.