KU

professor to share creative process behind 'West Side Story' tonight at Baker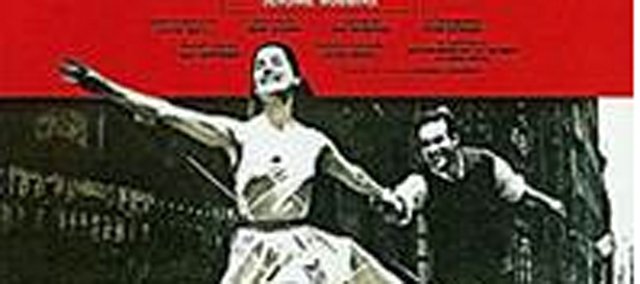 Kansas University professor of musicology Paul Laird is giving audiences a new perspective on Leonard Bernstein's musical "West Side Story" with his lecture concert "The Creation of West Side Story."
"West Side Story," which was written in the 1950s, is an updating of the "Romeo and Juliet" story. It is set in the 1950s in New York City and tells the story of gang activity that started between immigrant Puerto Ricans and white children of first generation immigrants from Poland and Eastern and Central Europe. A former member of the white gang falls in love with the sister of the head of the Puerto Rican gang.
"It's a beautifully told story, and the music and dance help tell the story throughout the work," Laird said. " That's one of the special thing about it. It's not just a play; it brings together all the stage arts into a really interesting artistic whole."
The lecture, which is funded by Reach Out Kansas Inc. and The Zakoura Family Fund, will be presented at 7:30 p.m. Thursday in McKibbin Recital Hall at Baker University.
"James Zakoura has heard me lecture and invited me to come up with something having to do with Bernstein and a lecture concert, and this was my reaction to that," Lair said. "We have now done it four times, and we're doing it five more times at various communities and colleges in Kansas."
The 90-minute lecture concert begins with a short lecture and slide show presented by Laird on the writing of the musical, who was responsible for it, and the process they went through to adapt "Romeo and Juliet" into a modern story.
"I've done an awful lot of research on Leonard Bernstein, and I've written a couple books on him," Laird said. " I'm a Broadway musical scholar, and 'West Side Story' is my favorite show. It has been for many years."
Following the slide show, Laird will introduce and discuss each musical number and they will then be performed by three KU music students.
On the piano will be undergraduate piano performance major Stanton Nelson, Joe Carr, a double major in theater and voice and music education, will sing baritone and Ashley Benes, who is seeking a master's degree in opera musicology and performance, will perform as a soprano.
"I hope it will appeal to the music students at Baker and anyone in Baldwin City who might be interested in Broadway musicals or interested in the creative process," Laird said. "I try to keep it light and informative and not dreary and academic."
Laird often lectures for the Kansas University Continuing Education program. He has published books on Bernstein and Broadway musicals. His most recent book, "Wicked: A Musical Biography," was published in 2011 and is based off of several years of interviews with "Wicked" composer Stephen Schwartz, as well as original drafts of scenes, songs and scripts for the musical.
"It's a consideration of how that show was written and also is a musical analysis," Laird said.
"The Creation of West Side Story" is free and open to the public.