Wreck sends teen to hospital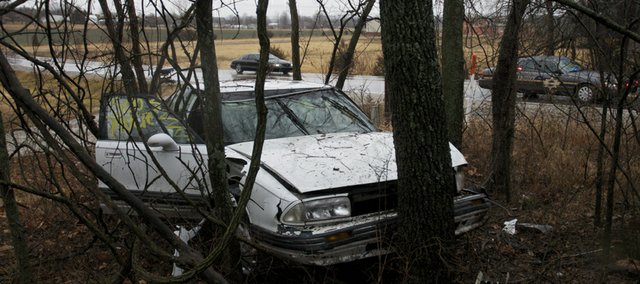 An 18-year-old woman was taken to Lawrence Memorial Hospital Friday afternoon after she swerved her car to avoid an animal and crashed into a tree north of Baldwin City.
Sgt. Steve Lewis, a Douglas County Sheriff's spokesman, said Shelby Matusek was driving a 1994 Oldsmobile 88 car south before crashing into the ditch in the 500 block of East 1700 Road, which is County Road 1055.
The crash occurred about 2:50 p.m. Friday. Firefighters extricated her from the car.