USD

348 bond refinancing approved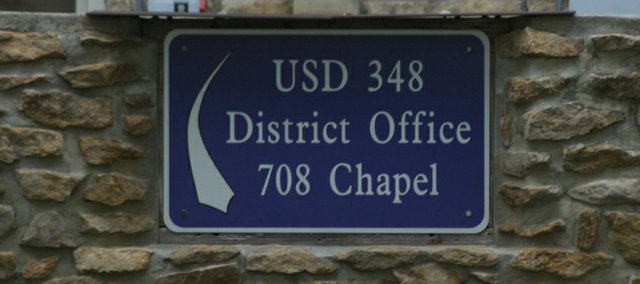 The Baldwin USD 348 Board of Education approved at a meeting on Dec. 12 a bond refinancing that should save taxpayers $468,000.
The action refinanced $7.37 million of the district's 2008 bond issue. It reduced the district's average interest rate on the debt from 5.25 percent to 2.44 percent.
In a November report to the board, Dustin Avey, a senior vice president with Piper Jaffray, said the refinancing would be structured to provide more immediate property tax relief by extending the debt's retirement date from 2023 to 2029 and making the savings front loaded.
The financing will save the district $158,550 for the current 2012/2013 fiscal year and $87,971 for the 2013/2014 fiscal year.
To provide more immediate mill levy relief, the refinancing will extend the debt retirement from 2023 to 2029.
Avey first presented a proposal to refinance $7.37 million of the district's 2008-bonded debt.
Avey told the board at the November meeting the district would get placed in the large-issuer market with higher rates should it refinance more than $10 million in bonds in a calendar year. He also said the $7.37 million figure would allow the district to get the most efficiency from its bond escrow account.
School Superintendent Paul Dorathy said the front-loaded refinancing was just one method Avey examined and the board could choose other options.