Board, teachers agree to contract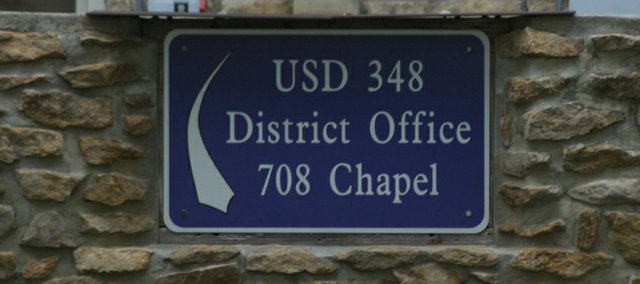 The Baldwin school board and the district teacher's union ended an impasse Monday as the board approved a contract that provides teachers a 1.4 percent salary increase and an immediate $400 stipend.
The contract, which teachers already approved, ends a two-month impasse between the board and the Baldwin Education Association. The contract for the 2012-2013 school year won the unanimous approval of the board.
Superintendent Paul Dorathy said the agreement was reached after one mediated meeting between board and union representatives.
The contract arrives at the 1.4 percent salary increase with a $400 increase to the district's base salary and all subsequent steps. The district's base salary increased from $33,225 to $33,625 a year.
The contract also has provisions that will allow teachers to be rewarded for completing additional education. It is estimated that provision will cost the district about $20,000 this year.
"Being a teacher, I personally don't think teachers are ever paid enough," said Nick Harris, this year's school board president. "Looking at the present and forward, I think we did the best we could."
BEA President Mike Curran said although teachers hoped for more, the contract was the best they could get in the present circumstances.
"I wouldn't say we were satisfied, but it's the best we could do in this economy with this governor and this Legislature," he said. "I think it was a nice compromise between the two sides. We were quite far apart before we started mediation. We were able to come together and help out both sides."
In addition to approving the teachers' contract, the board approved the same immediate $400 stipend and 1.4 percent salary increase for all full-time administrative and classified staffers.