Baker, Coffeyville Community College enter into agreement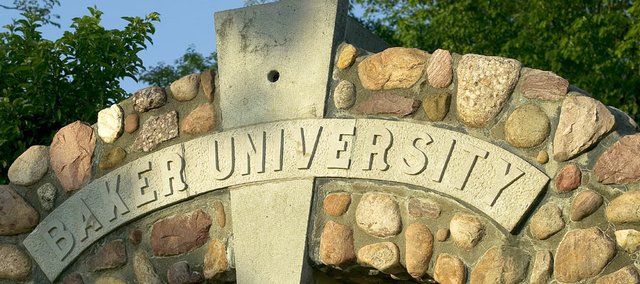 Baker University's College of Arts and Sciences has partnered with Coffeyville Community College on an articulation agreement to better assist students planning to continue their education.
"Coffeyville Community College is pleased to extend its collaborative relationship with Baker University by finalizing this newest articulation agreement," said CCC President Linda Moley. "The students we send to Baker University are successful, and expanding our existing partnership with them will help more students seamlessly transition to that next level of education and opportunities."
The agreement between Baker's College of Arts and Sciences and the two-year college in southeast Kansas is designed to improve the transition process for students, enabling them to transfer their credit hours from Coffeyville Community College to Baker. While Baker welcomes applications for admission from any student, the agreement pertains to students who earn an Associate of Arts (A.A.) or Associate of Science (A.S.) degree at Coffeyville Community College.
"The partnership with Coffeyville Community College provides students the opportunity to transfer more of their credits while enrolling at Baker University," said Mark Bandre, Vice President for Enrollment Management and Student Development. "This agreement helps create more opportunities for students as they become more aware of Baker's degree and major offerings."