Five questions: Safe shopping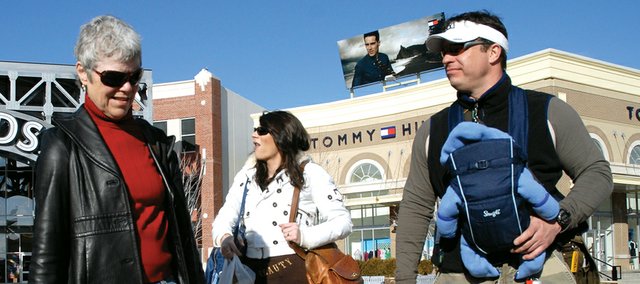 The season of giving can also lead to the season of stealing. Capt. Dan Tennis with the Shawnee Police Department offers tips for keeping you and your Christmas presents safe while out Christmas shopping.
Q: Do incidents of theft tend to increase during the holiday season?
A: Sure, more people out and about means there are more opportunities for crime to occur. Stores are busier and people are rushing to get everything done. Criminals look for those opportunities when you are rushing and not paying attention.
Q: What are some tips to keep in mind while I'm out shopping?
A: On the way out to your car, be aware of your surroundings and have your keys ready. Put your cellphone away for a minute. Check around and in your vehicle. Don't carry large amounts of cash or unnecessary items in your purse or wallet.
Q: What about parking my car?
A: Park near a parking lot light if it is dark outside. Avoid parking on the side of a building in the dark. If it is daytime, park in the spaces in front of the store doors where you know there will always be people walking in and out.
Q: Is it OK to leave bags and packages in my car while shopping?
A: Put your new purchases in the trunk of the car or out of sight. Keep a blanket handy to hide items if you do not have a trunk and intend to return to the store to purchase more items. Always lock your car and keep your windows closed when parked.
Q: What should I do if I am the victim of theft while out shopping?
A: If you are a victim of a crime, call 911 immediately and report the incident to the police. Do not wait until you get home. We are seeing more cases where someone steals a purse or wallet and they immediately try and use the credit card at another store, before the victim can notify the credit card company.